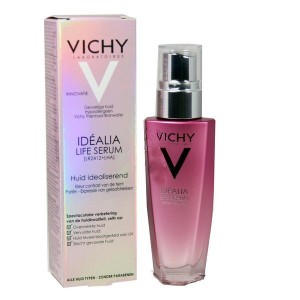 I'm going to try these now and will give you an update/review in a couple of weeks.
1) NEW! Vichy Idealia life serum
"A serum that leaves the skin instantly smoothed, plumped, fresh and soft. A radiance primer, enriched with golden and red pearls, for an instant ideal skin colour and unsurpassable luminosity and glow. Suitable for all skin types"
2) Vichy liftactiv retinol ha 0.2%
For every woman who wants intense correction on the look of deep vertical wrinkles, and reveal expressions that are younger, more positive in appearance.